Airless Spray Filters
1.The effect of Lvxing Airless Spray Filters?
a) By filtering larger particles,Lvxing Airless Filters can reduce the wear and tear of spare parts and prolong the life of components,such as nozzles and seals;
b) It is effective to remove impurities from coatings and avoid problems caused by particles.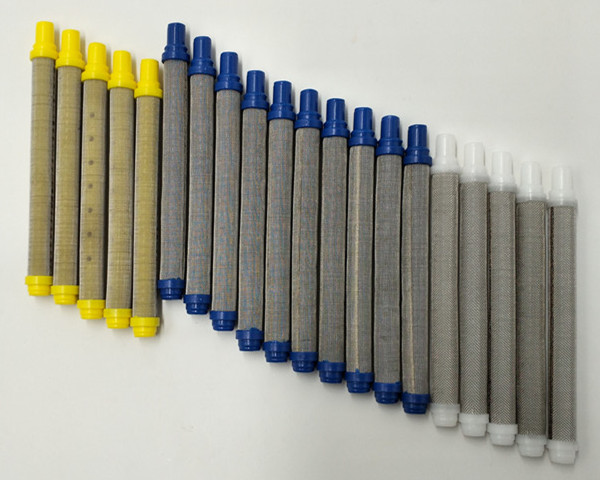 2.Why choose Lvxing Airless Spray Filters?
a) The mesh tube has straight weld seam,no lack of welding,no damage,the ends are tight with the ends of the fixed parts;
b) Select high quality ss mesh,fixed connetors,odourless and harmless environment-friendly molded plastic framework;
c) Advanced roll welding,spot welding,argon arc welding,stamping and drawing process,skilled operators;
d) Strictly enforce the standard of ISO9001:2015 quality management system.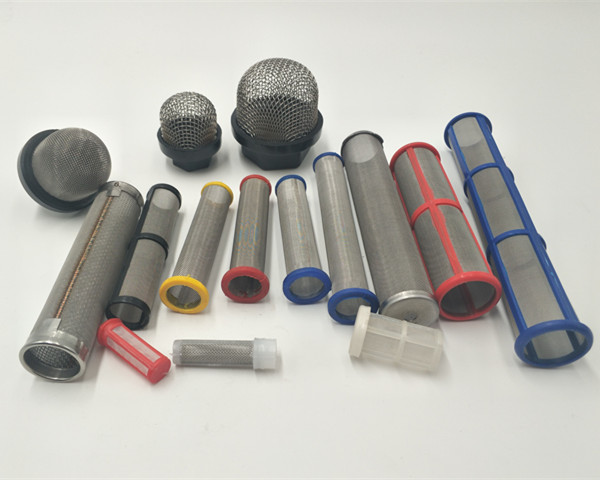 3.The selection of filters and matching of coating types and nozzles?
| | | | |
| --- | --- | --- | --- |
| Mesh | Filter Effect | Types of Coating | Nozzles Diameter |
| 30 | Coarse | Suit particles more or larger in coatings | 0.019~0.021 IN |
| 60 | Medium | Suit most coatings,standard filter mesh | 0.015~0.017 IN |
| 100 | Fine | Suit tiny particles,such as water-based furniture lacquer | 0.011~0.013 IN |
| 200 | Extra Fine | High requirements for granular filtration | 0.008~0.011 IN |