Float Ball Strainers
are stainless steel cage and float balls assembly
,made of stainless steel woven mesh cylinders,molded plastic ends and plastic shut off balls.According to different purposes,the inner ball can be one or two,white or yellow color,used for floor scrubber strainer
Specification
Material: Stainless steel 304 304L 316 316L mesh fabric,molded plastic ends,,plastic float balls;
Mesh Count: standard 12 mesh,other size as customized;
Balls Qty: One or two,yellow or white.
Feature
1. One or two plastic check balls in the filter cage,shuts off the flow of the vacuum(it doesn't shut off the vacuum motor)when the recovery tank level fills to capacity or is foamy;
2. All materials are rust-less,long service life,no need special care;
3. Float cage assembly has a large surface area for waste collection and free airflow, is durable and long-lasting.
4. Easty to install and replace,economical and practical.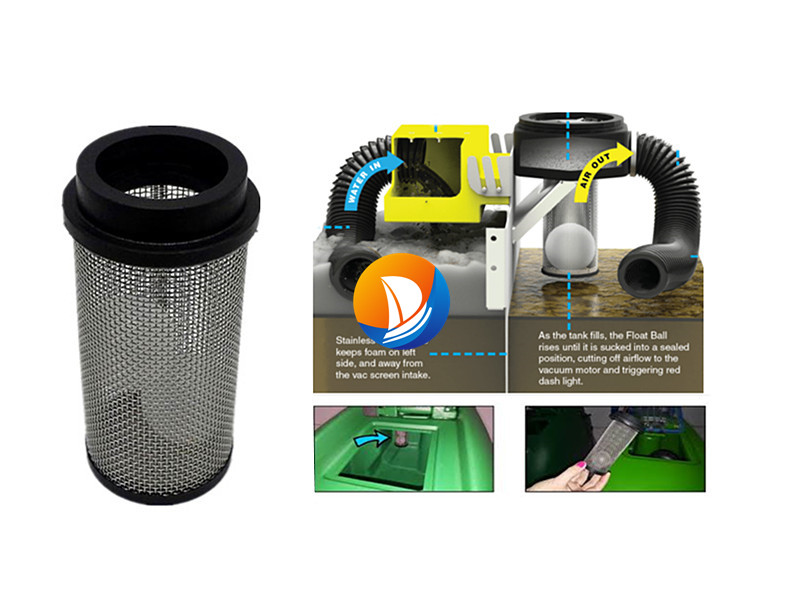 Application
Waste tank ball and strainer assembly filter cage special for various of floor scrubbers,carpet cleaning portable extractors and flood pumper machines.
Tags:
Float ball cage assembly 630052,Floor Scrubber Strainers