Perf Plate Strainer is a flat style temporary pipeline strainer,made of stainless steel perforated metal and ss woven wire cloth.This temporary strainer is installed inside the fluid production line to process filtration and protect the pumps,meters,valves and other mechanical components from the impact of certain matters that are processed through the system.
Specification
Material: Stainless steel 304 304L 316 316L,etc;
Shape/types: Flat plate strainer;
Filter Media: Perforated metal mesh + Stainless Steel Wire Cloth;
Layers: One layer perforated metal mesh with no wire cloth,single layer wire cloth or multilayer wire cloth.
Feature
1. It belongs to the pipeline coarse filtration series and has simple structure;
2. Easty to clean and replace.When clean needed just take it out and reinstall after cleaning;
3.Stainless steel material is corrosion resistance,long service life;
Application
Our perf plate temporary pipeline strainers are widely used for both commercial and industrial purposes.The strainers prevent any foreign particles to enter the process for effective production.These strainers are used in power generation,marine,oil and gas,water sewage and pumps,automotive,pulp and paper industries.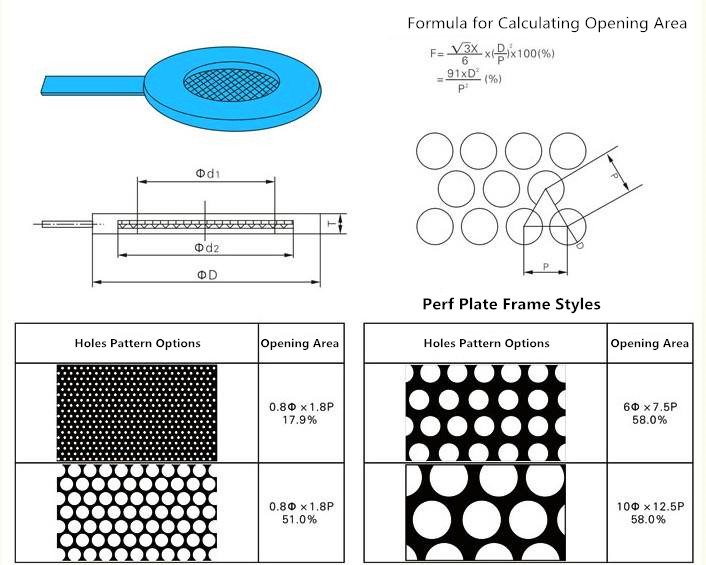 A(B)

ΦD1

ΦD2

T

ΦD

mm

in

2.0MPa

5.0MPa

ANSI 150Lb

ANSI 300Lb

15

1/2

18

30

4

55

55

45.5

51.5

20

3/4

24

38

4

60

60

55.0

63.5

25

1

29

45

4

71

71

64.5

70.0

32

1-1/4

36

54

4

81

81

74.0

79.5

40

1-1/2

44

63

4

86

86

83.5

92.5

50

2

55

75

6

101

101

101.5

108.0

65

2-1/2

70

90

6

121

121

120.5

127.0

80

3

83

105

6

131

137

133.5

146.0

100

4

105

130

8

156

162

171.5

178.0

125

5

130

158

8

187

200

194.0

213.0

150

6

155

185

10

217

235

219.5

248.0

200

8

205

235

10

267

280

276.5

305.0

250

10

255

290

10

330

353

337.0

358.5
Tags: Temporary Plate Strainers, Temporary Pipeline Strainer, Flat Temporary Strainers