Pesticide DISPENSER NOZZLE FILTER
LVXING provides kinds of atomizing sprayer nozzle filters for agricultural pesticide dispenser,which often used in farm,garden,landscaping place and road dust removal.These spray tip strainers are available in multiple models,mesh sizes and material constructions.

Specification
Material: The nozzle filter cap and body made of polypropylene,304 stainless steel screen.
Size: 20*15*10 mm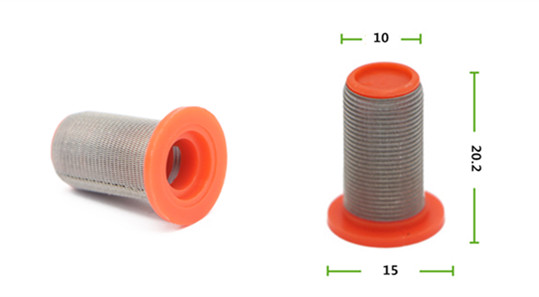 Color: Blue,yellow,green,pink,etc.
Accuracy: the most uses 50 mesh and 100 mesh
Types: Drip proof and non drip proof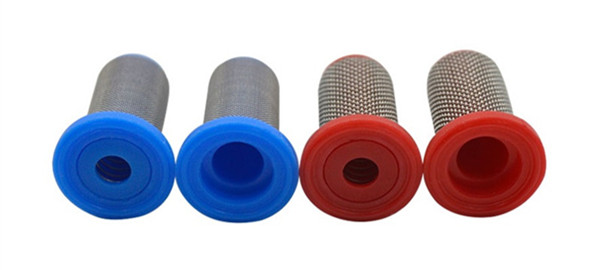 Features
1.The anti dripping fan nozzle is a sprayer with drip proof function.
2.The main body is made of high strength nylon and 304 stainless steel.
3.It is not easy to block up,spray fine particles and atomization evenly,and greatly improves the utilization rate of pesticides.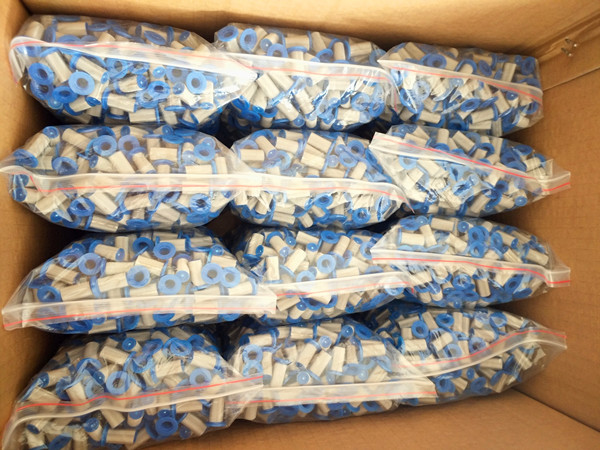 Application
Special accessories for sprayers,Agricultural pesticide dispenser;
Other automatic spraying equipment.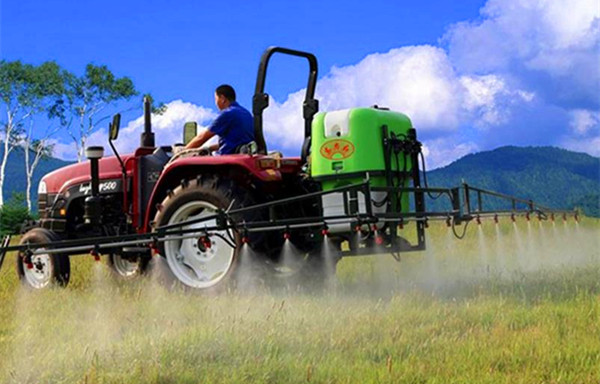 What are the advantages of our atomizing sprayer nozzle filter?
1) It is durably designed,corrosion resistance,no rust;
2) Not easy to plug,fine fog particles,good atomization effect,greatly improve the utilization of pesticides;
3) It's very convenient to replace or clean nozzles and filters,only necessary to twist the quick removal cap 1/4 circle;
4) Efficient filtering units to keep your fluid spraying smooth.

How harmful is nozzle wear?
The sprayer nozzle is not always worn,even if the wear degree reaches 30%,it can not be recognized by the naked eye;
If the amount of pesticide is more than 10%,the loss per 1000 mu of farmland is 400-1000 yuan according to the current pesticide cost.This does not include the loss of fuel,machinery,time,labor and crop damage.

How to avoid such a loss?
1) It is very important to clean the clogged nozzle correctly. Please use soft toothbrush or compressed air when cleaning;
2) Be sure to use a suitable spray tip strainer to minimize clogging and avoid nozzle loss due to improper cleaning or pressure overload.

Tags: Misting Nozzle Filter,Fan Nozzle Screen,Spray Tip Strainers