LVXING spray tip strainers are efficient filtering units,which specially designed to keep orifices from being jammed,clogged or broken,so as to keep your fluid spraying smooth.Polypropylene Tip Strainer is made of high quality stainless steel screen plus poly gap & body,the most popular models are 50 mesh and 100 mesh strainers.

Specification
Size: 20*15*10 mm
Color: Blue,red,yellow,green,pink,etc.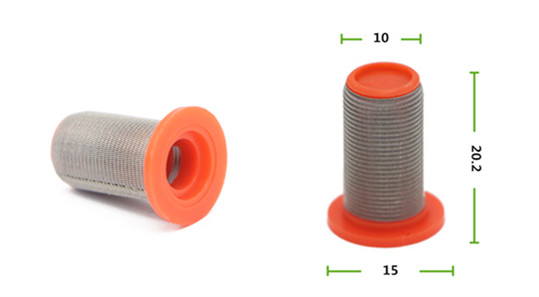 Features
1.It is durably designed,corrosion resistance,no rust;
2.Easy to install and economical to use.;
3.Not easy to block up,spray fine particles and atomization evenly,and greatly improves the utilization rate of pesticides.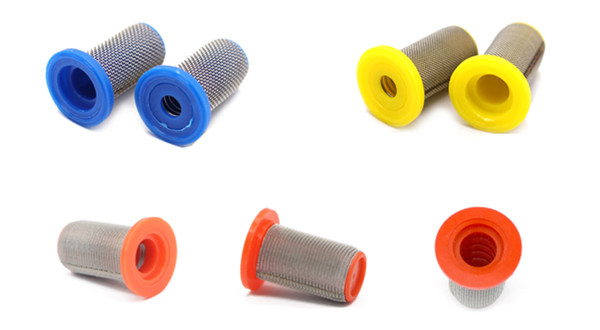 Application
Special accessories for sprayer,Agricultural pesticide dispenser;
Nozzle filter of plant protection machine;
Greenhouse treatment,car washing room,poultry farm,etc
Other automatic spraying equipment.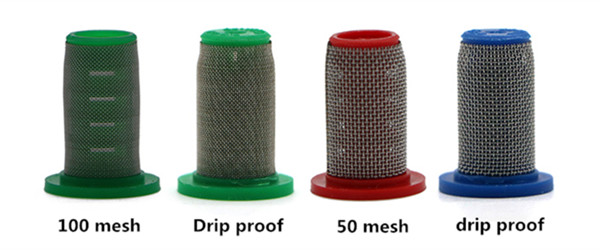 How to maintain the nozzle correctly?
1)It is very important to clean the clogged nozzle correctly.Please use a soft toothbrush or compressed air when cleaning.Under no circumstances should metal be used to clean the orifice.
2)Care must be taken when cleaning nozzles made of soft materials such as polymers.
3)Be sure to use a suitable spray tip strainer to minimize clogging and avoid nozzle loss due to improper cleaning or pressure overload.


Tags: Spray Tip Strainer,Poly Tip Strainer