Y-type strainer screen is an indispensable device in the pipeline system of medium transportation,which is used to remove solid particles in the liquid and protect the normal operation of the equipment.When the fluid enters the filter cartridge with a certain size of filter screen,its impurities are blocked,and the clean filtrate is discharged from the filter outlet.When it needs to be cleaned,as long as the removable filter cartridge is taken out,it can be re installed after treatment,so it is very convenient for use and maintenance.

Specification
Material: Stainless steel 304 304L 316 316L etc
Fabric: Expanded metal mesh,perforated metal mesh,etching metal mesh,stainless steel woven mesh
Size: DN15(16*29)DN20(20*33)DN25(25*40)DN32(31*50)DN40(40*55)DN50(43*58),other size can be customized.
Generally,18-30 mesh for water supply network,10-100 mesh for ventilation network and 100-480 mesh for oil supply network.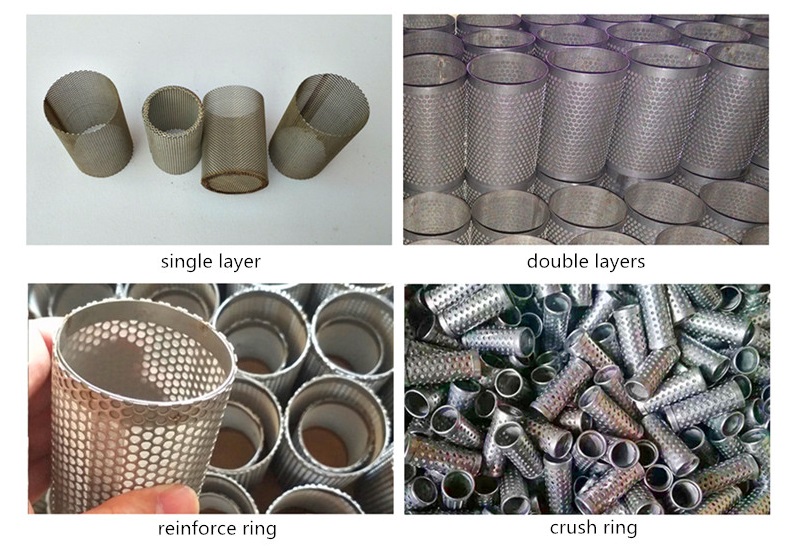 Feature
1.Y type filter has the advantages of advanced structure,small resistance and convenient blowdown;
2.It is durable,tectonic concise,firm structure,corrosion resistance,anti-rust,easy to clean.

Application
Y-type strainer screen is usually installed at the inlet end of pressure reducing valve,pressure relief valve,constant water level valve or other equipment.Its function is to filter the mechanical impurities in the medium.It can filter the rust,sand particles in the sewage,a small amount of solid particles in the liquid,etc.to protect the accessories on the equipment pipeline from wear and blockage,and protect the normal operation of the equipment.



Tags: Perforated Y Strainer,Expanded Y Strainer,Micro Y Strainer